Gilles BAILLY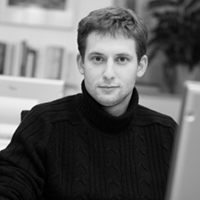 I am currently CNRS researcher (HDR) at the ISIR Laboratory (Multi-Scale Interaction team) ) of Sorbonne Université. I was previously CNRS researcher at Telecom ParisTech. I received my PhD in Computer Science from the Univ. of Grenoble (2005-2009), after which I was a post-doctoral research at Telecom ParisTech (2009-2010), Telekom Innovation Laboratories (2011-2012), Max-Planck Institute für Informatics (2012), Cluster of Excellence of multimodal interaction (2013).
Contact
Address. ISIR Lab. Sorbonne Université (Campus Jussieu), 4 place Jussieu, 75005 Paris.
Mail. Gilles[.]Bailly[@]sorbonne-universite[.]fr
Current research themes
My research is at the crossroad of HCI, skill acquisition, decision making, AI and robotics. I design novel interaction techniques (Desktop interaction, mobile interaction, gestural interaction, etc.) and build predictive model of performance and knowledge with a focus on the transition from novice to expert behavior.
Awards and Recognition
2018 ACM IHM Best Paper Award
2016 ACM CHI Best Paper Honorable Mention Award
2015 ACM CHI Best Paper Award
2014 ACM CHI Best Paper Honorable Mention Award
2014 ACM MobileHCI Best Paper Honorable Mention Award
2013 ACM CHI Best Paper Award
2013 ACM CHI Best Paper Honorable Mention Award
2012 ACM CHI Best Paper Award
Keynote speaker at VISIGRAPP'16
Postdocs and PhD Students
Postdocs (current and former)
Eventhia Dimara (starting 2018)
Ignacio Avellino (starting 2018)
Phd students
Flavien Lebrun
Elodie Bouzbib
Benoit Geslain
Reyhaneh Raissi
Marc Teyssier
Emmanouil Giannisakis
Emeline  Brulé (now lecturer at University of Sussex)
Rafael Morales (now postdoc at University of Sussex)
Thibaut Jacob (now Lead Developer at Polynom)
Phd Thesis Jury
Julien Gori (Rapporteur), Jeff Avery (Rapporteur), Gary Perelman (Rapporteur), Sarah Bouzit, Paul Issartel
Organization
Associate chair at the French Conference on Human-Computer Interaction (IHM 2019)
Associate chair at the ACM Conference on Human Factors in Computing (CHI) 2019
Associate chair at the ACM Conference on Human Factors in Computing (CHI) 2018
PC Chair at the International symposium on User Expertise and Interactive Systems 2017
Co-chair at the Symposium in HCI and AI – 3eme Journée IHM/IA (with Nicolas Sabouret) 2017
Associate chair at the CHI Conference on Human Factors in Computing (CHI) 2017
Associate chair at the CHI Conference on Human Factors in Computing (CHI) 2016
Associate chair at the ACM Conference on Human-Computer Interaction with Mobile Devices and Services (MobileHCI) 2016
Associate chair at the ACM IWOAR Workshop 2016
Co-chair at the Symposium in HCI and AI – 3eme Journée IHM/IA (with Stephane Huot and Piere de Loor) 2015
PC chair at the EIT ICT Labs Smart Spaces Workshop 2013
Associate chair at the CHI Conference on Human Factors in Computing (CHI) 2015
Associate chair at the French Conference on Human-Computer Interaction (IHM) 2015
Associate chair at the ACM Conference Interactive Tabletops and Surfaces (ITS) 2014
Publicity chair at the French Conference on Human-Computer Interaction (IHM) 2013
Acknowledgments
Publications